The Logan Township Police Department is accepting applications for the position of full time Police Officer. Applicants must be self-motivated, dependable and display integrity and selflessness. Applicants who are bilingual in English and Spanish are encouraged to apply. Applications are being accepted from both untrained individuals as well as lateral transfers.
All candidates will be required to submit to physical & psychological testing, formal interviews, drug screening and an extensive background investigation. Eligible candidates shall apply through PoliceApp.com here: Logan Township Police Department Job Posting - August 2023
Patrol the Township and receive dispatched calls for service to help prevent crime, aid citizens needing assistance, and arrest violators of the law
Enforce traffic laws and provide escorts to ensure safe motor vehicle operation throughout the Township
Prepare written reports as required by specific assignments
Answer calls from citizens requesting police services
Investigate reports of criminal activity, interview victims and witnesses, gather and submit evidence for processing, arrest suspected offenders
Testify in court as required
Participate in community-based policing strategies and programs
Monitor vehicular traffic, operating radar equipment and issuing appropriate traffic summonses
Investigate motor vehicle crashes and crimes against persons and property
Process prisoners, including fingerprinting, photographing, and searching the prisoner, and documenting all the prisoner's property
Assists EMS personnel, firefighters, animal control, and Township and County departments/agencies as required
Conduct security checks of homes and businesses while on patrol
Foster good police-community relations among residents and the business community
Other duties as assigned
Possess an active NJ Police Training Commission Basic Course for Police Officers Certificate or be eligible for a NJ Police Training Commission Waiver of Training for SLEO II or be able to complete the NJ Police Training Commission Basic Course for Police Officers Training at a NJ Police Training
Commission approved Police Academy.

Be a United States citizen, and
Be a resident of the State of NJ
Possess a valid NJ driver's license with no suspensions or revocations, and
Have no criminal record, and
Have completed 30 college credits in Law Justice/Criminal Justice or possess an Associate's Degree in a related field, or have a minimum of two years of Active Duty in the United States Military.
Department paid Police Academy Training
Agency funded specialized training
Healthcare package which is eligible to continue into retirement
Dental and Eye Coverage
Paid vacation, personal and sick time
Opportunities for overtime/extra duty work
Department supplied uniforms and equipment
Department paid dry cleaning of uniforms/work attire
Physical fitness incentives
$50,418.98 - $64,169.61
-
$107,303.66
Per year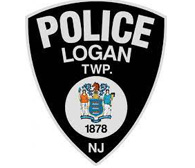 125 Main St., Logan Township, NJ, 08014, USA