Glassboro Full-Time Police Officer
The Glassboro Police Department is currently accepting applications for the position of Full-Time Police Officer.
Minimum age of 18, maximum age of 35
Proof of US Citizenship
Proof of residency in New Jersey
Proof of valid New Jersey driver's license with less than 3 points
New Jersey Police Training Commission certification REQUIRED OR anticipate having your certification by Dec 31,2022
Have earned at least 60 credits from an accredited college or university or have earned a minimum of an Associate Degree from an accredited college or university, or have served 2 years (current or retired) with the US Military. Proof of Department of Defense Form 214 Military Discharge stating "Character of Service" required.
The Chief of Police may waive college requirement if the applicant possesses a New Jersey Police Training Commission certification and has worked 2 years full-time with a New Jersey police agency.
Be able to read, write and speak the English language well.
Have not been convicted of any criminal offense or offenses involving moral turpitude.
Is sound in body and good health sufficient to satisfy the Board of Trustees of the New Jersey Police and Fireman's retirement system as his /her eligibility for membership in the retirement system.
Successfully complete physical, psychological and medical examinations.
Successfully pass a drug screening test.
Work flexible hours.
Applicants must successfully present themselves in a manner determined satisfactory in an oral interview given by the Personnel Review Committee and the Public Safety Committee.
Applicants that are able to read, write, speak, understand, or communicate in Spanish and English sufficiently to perform the duties of this position are not required, but are preferred.
APPLICATIONS: Candidates can apply via the "PoliceApp" application available on iOs and Android phones
---
APPLICATIONS ARE DUE BY 9/30/22 BY 11:59 P.M.
---
Qualified applicants will be invited to a Physical Training (PT) test at a later date.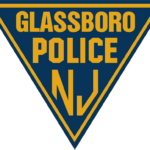 1 S Main Street, Glassboro, NJ, 08028, USA